My Role: Ux Lead, IxD, VisD, User Research
​​​​​​​
A re-design of our B2B agent facing application was critical to scale to agents growing needs for writing new business and serving customers.

 At the time (2013), Digital Services @ AAA was entrenched in a waterfall approach to  digital product delivery. As a result, stakeholders needed to be convinced that the company would realize tangible ROI with this effort.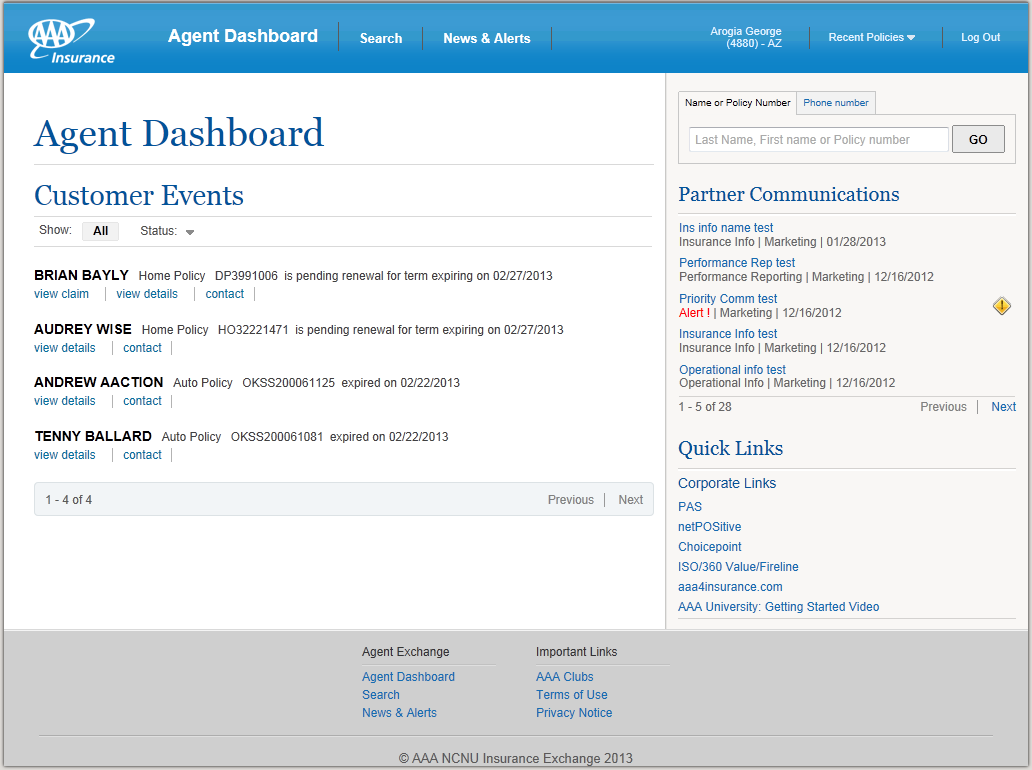 Through user research, we were continuously exposed to the limitations of the current interface through agent feedback. The re-design effort was initiated within Ux, a bit unorthodox at the time. The design team went on a 'Re-design Roadshow' initially with internal functional areas and then externally to stakeholders for buy in.
A number of prototypes were leveraged to describe the core IA, and new features and interactions like Enhanced Search and Customer Events that would better support the agents.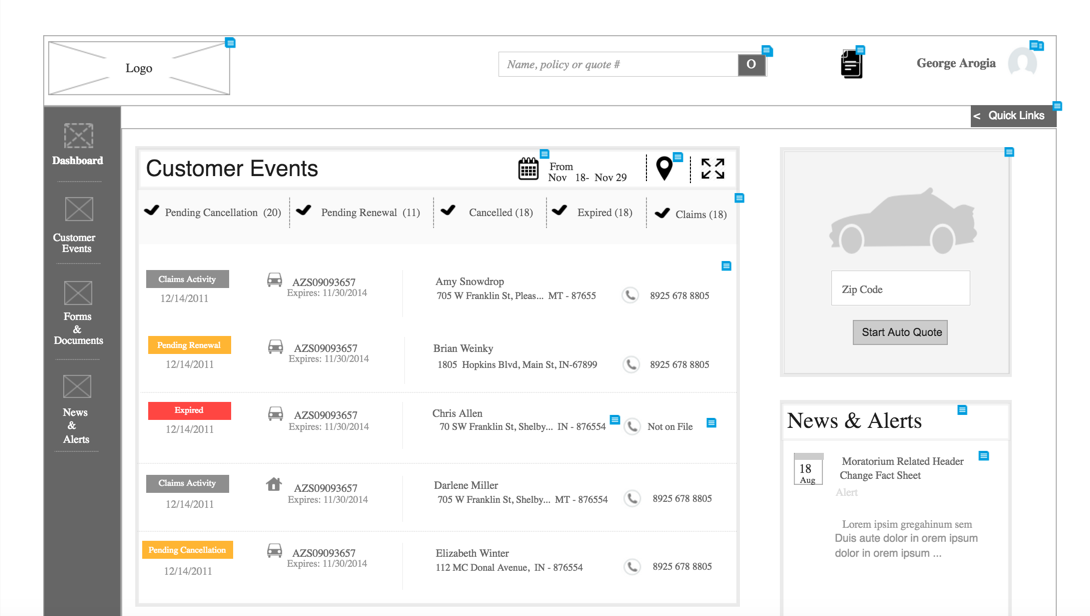 The team continuously interviewed, synthesized and incorporated user feedback into the experience until MVP was met. Agents were vocal in their need for an updated, feature rich interface and stakeholders listened.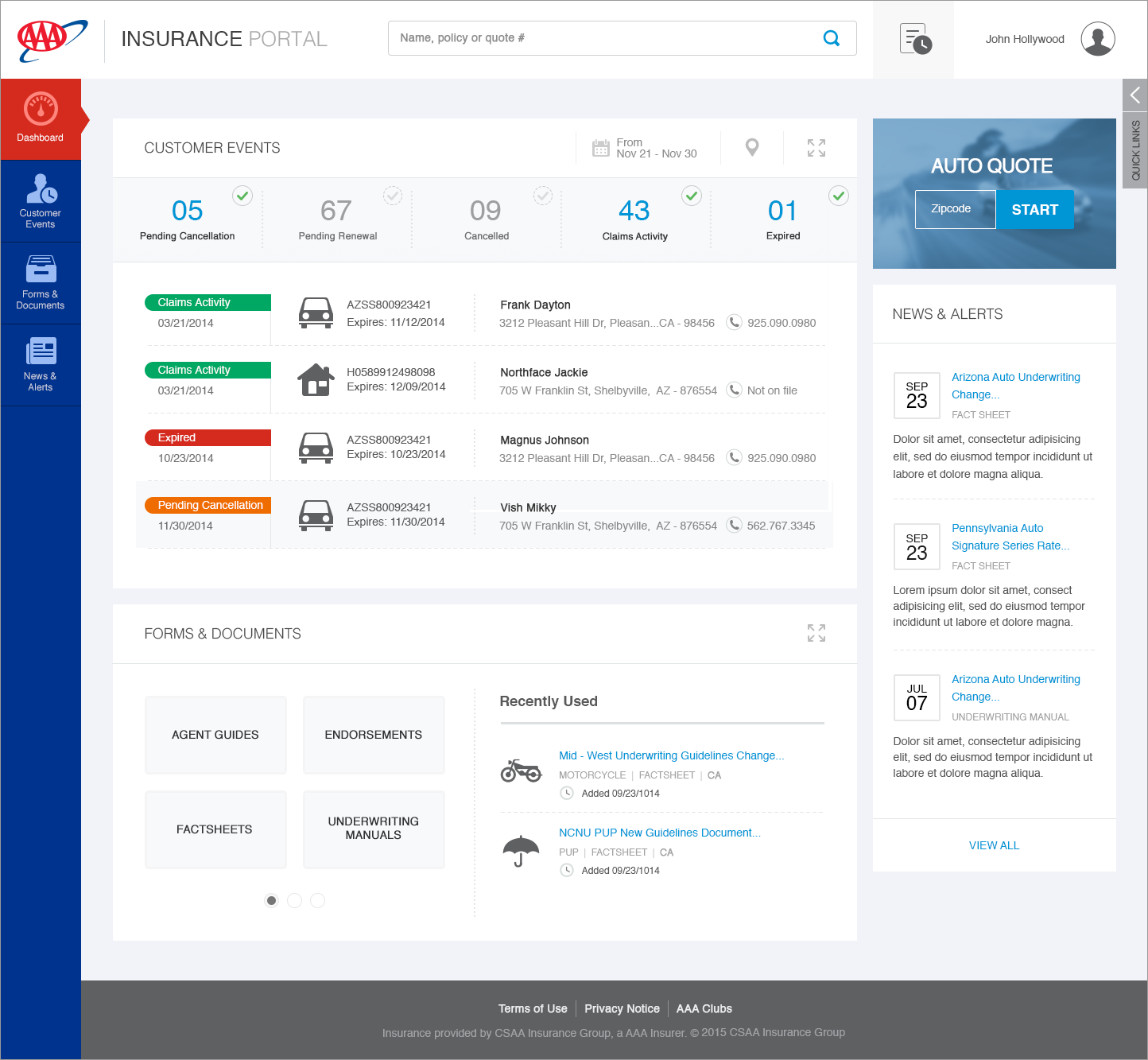 The B2B re-design effort was stopped and re-started 3 times over the course of 3 years. Lessons learned:
Keep moving forward even in the face of rejection
Do not underestimate the power of networking
Never throw away your old comps
The USER'S voice will be the loudest in the room and heard, eventually...