The Existing design system was hosting deprecated code, IxD patterns and visuals resulting in inconsistent implementation of designs and interactions across R+F digital experiences by R+F designers AND external vendors.
I
nitiated the project with a kick off meeting identifying the 
with the existing design system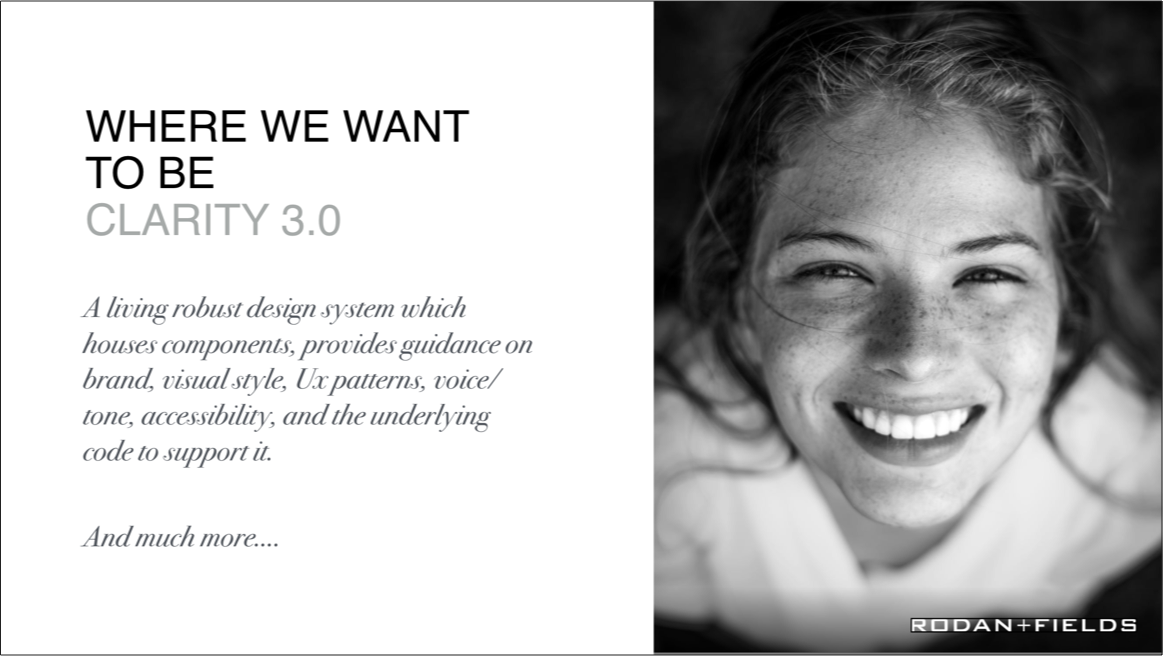 Leveraging Lean UX and Agile Methodology with a 3 person "Tiger Team", targeted a lift and shift of the existing design system with updated code, visuals and patterns within a 2 month time frame.
Leveraged Jira for writing stores committing to 2 week sprint cycles and tracking progress: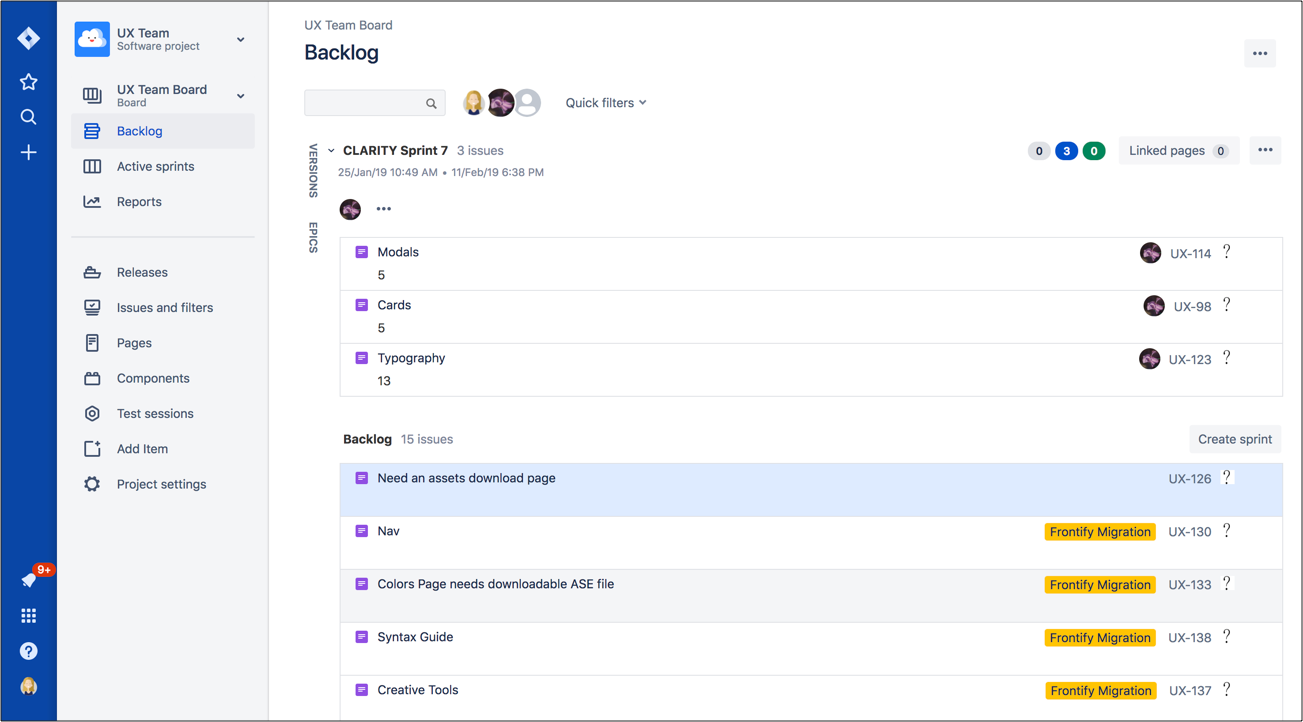 THE EXPERIENCE
MVP delivered in January 2019
As a result of this project's success, this model will be leveraged for future internal Ux projects including the CLARITY Design System's next incarnation incorporating Brand assets, style guides and templates.